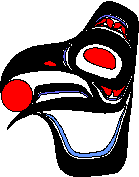 Volume:
Motorcycling



Throughout this site this icon indicates a note. Clicking it will take you to or return you from the note. Your browser will have to be JavaScript enabled -- most are.
© 2000-2010
John B. Deitz
Build: 100521.2


Sunday, 14 August 2005. Roanoke, VA to New Smithville, New Jersey

We're now just burning home. No more touristy stops. No scenic highways. Just burn-baby-burn. I-81 to Harrisburg. Then I-78 across Pennsylvania. Finally stop a little west of Allentown, PA after briefly considering going all the way. Mike says no. Longest day of the entire trip. There is a pleasant Italian restaurant within walking distance.

Distance: About 526 miles
Accommodation: Super 8 (No WiFi)
Cost: $?

Monday, 15 August 2005. New Smithville, NJ to Home.

To home on Long Island is an easy trip, even with New York City traffic. I-78, I-287, Outerbridge Crossing to Staten Island, West Shore Expressway, Cross Staten Island Expressway, Belt Parkway, Southern State Parkway, Sunrise Highway, and home. Done it many, many times. And this time no traffic jams! Home about 1 pm.

Distance: About 176 miles.
23 October 2007