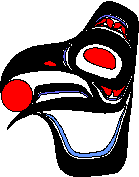 Volume:
Motorcycling



Throughout this site this icon indicates a note. Clicking it will take you to or return you from the note. Your browser will have to be JavaScript enabled -- most are.
© 2000-2010
John B. Deitz
Build: 100521.2




UNDER CONSTRUCTION: If this were a commercial site, I wouldn't publish until complete. But since I'm learning, I upload incomplete pages to make sure I've got it right.
10/23/2007
Day 6 - Tuesday, August 22, 2000
Argentia - Conception Bay South
| | |
| --- | --- |
| | |
| | http://www.publib.nf.ca/puffin/ |
| | |

Day 7 - Wednesday, August 23, 2000
Conception Bay South - Bishop's Falls
Twillingate is the most northerly point of our trip. At the restaurant where we had supper the night before, the waitress, whose husband was a ferry captain, and whose daughter was studying to be one, recommended that we visit Twillingate as a typical north side fishing village.

Settled about 1700, Twillingate is typical of many small fishing villages we saw along the coasts of both Newfoundland and Nova Scotia.

There were many small churches like this in Newfoundland.
Typically they faced the harbor, not the land.

Day 8 - Thursday, August 24, 2000
Bishops' Falls to Port aux Basques
| | |
| --- | --- |
| | |
| | Sharon started having problems with her headlight. Since we expected to arrive in Port aux Basque after dark, we stopped at a Yamaha shop in Deer Lake, after visiting Gros Morne National Park. Like all the people we met in Newfoundland, he was extremely friendly and helpful. We thought we solved the problem, but didn't (more later). |