Hermann Goering
was Commander-in-Chief of the Luftwaffe, President of the Reichstag, Prime Minister of Prussia and, as
Hitler's
designated successor, the second man in the Third Reich.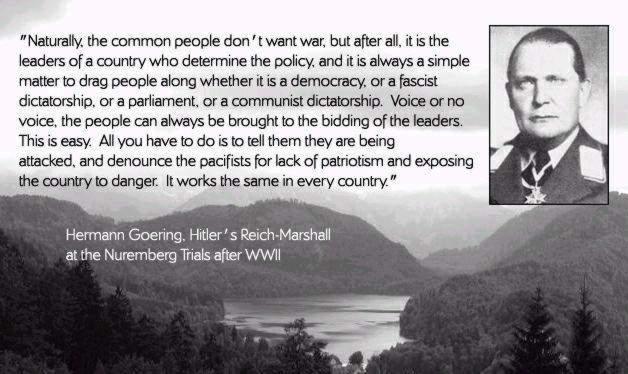 He REALLY knew how to manipulate public opinion. He was one of the best ever in that art.
It is embarrassing to read his comments of over 50 years ago and realize he knew what he was talking about; and that the public, then and now, is being again played like a cheap violin.
Contributed by a friend -- Paul Rose
Corrected by a correspondent -- Chuck Connors