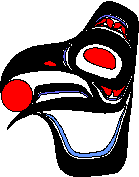 Volume:
Motorcycling

Throughout this site this icon indicates a note. Clicking it will take you to or return you from the note. Your browser will have to be JavaScript enabled -- most are.
© 2000-2010
John B. Deitz
Build: 100521.2

Key West
May 1 -- May 16, 1999
---
Starting on Saturday, May 1, 1999 I left Brookhaven Hamlet on Long Island for a 3,700 miles round trip to Key West, Florida, returning home on Sunday, May 16th.


The trip down basically followed the I-95 corridor, with stops in Richmond (Saturday night) to visit friends with the Teddy Bear Leather Club of Virginia, and East End, NC (Sunday night) to visit with one of my aunts whom I hadn't seen in a long while. Then on to Jacksonville, FL (Monday), Orlando (Tuesday), Ft. Lauderdale (Wednesday) where I again stayed with friends and met up with Jim and Will, LI Ravens, who flew down. Thursday we all headed out for Key West (they had a convertible). picking up Louis (another LI Raven) at the Miami Airport. We arrived in Key West about 6 p.m. on Thursday, meeting up with Richard (my Richard) who had flown directly to Key West.

Maps

I then spent 5 nights in Key West, attending the Key West Wreckers "Shipwreck VI" run, and having a great time. Temperatures during the afternoon often reached the middle 90's.
I started back Tuesday morning, May 11th, and had a wonderful visit with an old-old friend, Alice, on Tuesday evening, in Venice FL, on the Gulf coast. Then on to Americus, GA on Wednesday. Thursday, I rode over to Plains, GA to get a feel for Jimmy Carter country, and then visited the Andersonville Civil War Prison Historical Site and National Cemetery. Stopped in Macon, GA for an oil change at the local Harley dealer, then headed east through Georgia to Thomson in eastern Georgia. From there headed north through western South Carolina, western North Carolina, into western Virginia, spending Friday night in Salem, just to the west of Roanoke. On Saturday, rode the Blue Ridge Parkway for a bit, then dropped down to Charlottesville and visited the plantation home of James Madison, Montpelier; then up along the eastern foothills of the Blue Ridge Mountains to Front Royal. From there, on to Washington, DC, for the night at Lanham, MD. Sunday, briefly stopped at my niece's and nephew's in Glen Dale, MD, then burned up I-95 to New York and home., arriving about 5 p.m.

... every road and every stop, along with mileage! More than you need or probably want to know.





A note about mileage: I did not keep a detailed record of my mileage. Mileage is calculated by plotting the trip using Rand McNally TripMaker. Actual mileage is a bit more, because of side trips.

Maps and itinerary are generated by Rand McNally TripMaker.
[ Days 1- 2 ] [ Days 3 -4 ] [ Days 5-6 ] [ Days 7 - 11: Key West ] [ Days 12-13 ] [ Days 14-17: Home! ] [ Overview Map ] [ Itinerary ]