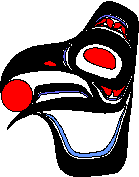 Volume:
Motorcycling


Throughout this site this icon indicates a note. Clicking it will take you to or return you from the note. Your browser will have to be JavaScript enabled -- most are.
ⰰ0-2010
John B. Deitz
Build: 100521.2



The Raven is my 1st Harley-Davidson -- a 1993 FXR purchased in the Fall of 1992.
Originally red, it was customized and repainted in the Winter of 1994-1995, following an accident, to another shade of red. (I'm looking for a photo of it at this stage.) The tank and fenders had "ghost" flames, iridescent not very obvious unless you looked at it in the proper light -- they sort of shimmered. (Paint job cost me ~$1000, but it looked very neat!). Also had some minor new chrome and an S&S Carburetor installed.
In 1997, while parked in a lot at my work, a New York State government vehicle backed into it, damaging the tank. At first, I just tried to have the tank repainted. The fellow who did the original custom paint job apparently went to the nether world of too many drugs and sniffing of fumes, so I had another customizer try to duplicate the paint job. Unfortunately, while the original guy www.poloralphlaurenaustralia.biz may have been a druggy, he knew how to lay on paint. The new guy, while good, couldn't duplicate the technique satisfactorily, so I changed completely. Had it painted a midnight blue, with a "Ravens" ghost on the tank (actually a version of the Baltimore Ravens football team logo). Job was o.k., but clearly not as special as the ghost flamed version. Had other work done to make it sleeker, including a low profile seat, and new chrome-work and muffler.

I sold the bike in January 2001 at more than it's original purchase price. Even considering the several thousand of my own money I put into it, I pretty much broke even -- with 8 years of fun!