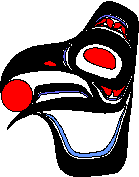 Volume:
Motorcycling


Throughout this site this icon indicates a note. Clicking it will take you to or return you from the note. Your browser will have to be JavaScript enabled -- most are.
This year's Rolex log replica watches type is mainly between the gold section, and rolex replica then when the standard with a diamond or bar scale, and last year's all-precious metals replica watches uk than first, is undoubtedly lower the replica watches threshold, but also a lot more than last year.
â°?-2010
John B. Deitz
Build: 100521.2


John & Sharon Deitz
August 4 - August 13, 1998


SUMMARY:

From the evening of Tuesday, August 4, 1998 through Thursday, August 13, 1998, my daughter Sharon, and I took a motorcycle trip through Northern England and Scotland. Sharon is 30, and just learned to ride this Spring. We flew to London, Sharon from Boston, I from New York and arranged our flights to arrive within 诵r of each other. We hired bikes at a shop near London, and rode about 250 miles the first day to a friend of Sharon's in Redcar on the northeast coast of England, staying there two nights. The second day was spent on a day-trip through the Yorkshire Moors. The third day we rode across northern England to the west coast, spending a night at Douglas Castle just inside Scotland, and then, on the fourth day, up along the west coast of Scotland to the Scottish Highlands and Fort William where we spent two nights. The fifth day we day-tripped to Mailag and took the ferry to the Island of Skye, returning to Fort William that evening. The sixth day, we returned east across the central Highlands to the Lowlands, staying at Stirling for two nights and touristing Edinburgh the seventh day, going to the Edinburgh Tattoo that evening. We returned back to Redcar on the eighth day, then to London on the ninth day for the flight home. Total of about 2200 km(1370 miles).

While that is a summary of the road travel, it is not, of course, a summary of trip. One of the first questions I'm often asked is, "Why a trip to Scotland? You Scottish?" As far as I know, I have no Scots blood, although I am 1/4 Welsh (and therefore Celtic), which I have used to explain my excessive split personalities -- German sense of order and Welsh passion. But several years ago I got coerced into learning the bagpipes, and inevitably got immersed into Scottish culture and history ( I think Scottish "culture" and "history" are really the same thing). I'm also a Presbyterian, which had one of it's roots in Scotland, so I've seen the culture from that side.


I also have a passion for motorcycling, particularly the touring side. I've taken long tour trips almost every summer since I got my first Harley, getting as far west as Sturgis and Denver, south to Savannah, north to Vermont and Milwaukee. I've never found it boring, although often tiring. I wish I could now wax poetic about biking (there are many sources where they do), but the emotions are complex and in the end not easily put into words. There is the sensual pleasure of a vibrating bike between the legs, the sense of personal www.poloralphlaurenaustralia.biz control, the real riskiness, the feeling of being alone with one's thoughts, and the closeness with the environment.

A component of the Scottish adventure was the expected romanticism -- the poems and paintings of the Romantics extolled these regions. And how about that lone bagpiper/shepherd and his dog on the misty beinn (hillside), or the quaint homesteads and exotic folk of 40's English movies.

And I must say I was personally fulfilled in nearly all my expectations. The countryside and villages of Northern England and Scotland are romantic, rivaling West Virginia, Tennessee, Vermont and New Hampshire. We saw Scotland in sun, in mist, and in rain. I felt the country more than anywhere I've traveled in the United States (with the possible exception of a camping trip to the New Jersey pine barrens in the early 1970's). You can truly understand why there is such a passionate love for this land and its history, even by first and second generation emigrants. And the people are truly gracious and friendly, if at times unintelligible.
What follows is a day by day log of our travels.

DAY 0. TUESDAY, AUGUST 4TH JFK TO HEATHROW:
Left USA for Great Britain on a night British Airways flight. What with the serving of meals and other attendant "necessities," only got about 2 hours sleep. Arrived in Heathrow about 7 am. Through immigration and customs by 8:30 am. Sharon's flight from Boston also on-time and she arrived about 诵r later.


DAY 1. WEDNESDAY, AUGUST 5TH, LONDON TO REDCAR:
Met Sharon at the international arrivals gate about 9 am, got British currency at money machine, and headed for Ruisilip Manor (pronounced rice-lip) via London underground to pick up motorcycles -- HGB Motorcycles, 69-71 Park Way, Ruislip Manor, Middlesex HA4 8NS, Tel: 01895-676451. Rail trip about 45 minutes, and required 1 change. Otherwise uneventful.

Hire shop (rental dealer) just around corner from the rail station. Picked up two Honda 650 CC "touring" bikes; mine had only 200 kilometers on the odometer. Folks at HGB Motorcycles very helpful in picking out bikes appropriate for our needs, and giving directions for heading north. Started out for Redcar, our first evening's stop, somewhat apprehensive about left side driving and roundabouts (traffic circles) for which I had received prior warning. Went but a few blocks when first roundabout looms -- negotiated it O.K., somehow, and confidence lifts.

We find our way to the M25 London Orbital (beltway), then the A1 to "The North". Sharon leads much of the way. The A1 is a dual carriageway (highway), with sections that are motorways (expressways). Lots of traffic! Everyone seems to be going faster that we would here with similar traffic conditions, but maybe it was just that we were unused to the bikes, left side driving, and English habits. Began to get used to roundabouts, but still unsure of the "rules" for getting through one safely. Signaling was a particular problem; I never (for the entire trip) learned that I had to shut the turn signals off manually (the Harleys' shut off automatically; you would have thought the Japanese also could have figured out how to do this).

Stopped for lunch at an English institution, a Little Chef (warning, avoid if at all possible! Just about any mom-and-pop shop has better food). About 4 p.m., arrived in vicinity of York, and decided to take this route just to pass through this historic city. Stopped briefly to rest in York, walked the streets of the old city, and saw the cathedral from the outside (it's undergoing extensive exterior renovations). Then headed northeast across the North York Moors to the North Sea and Redcar. The moors are fascinating and beautiful. I had always thought of "moors" as being essentially low swampy places (I have no idea where I got this idea -- The Hounds of Baskerville perhaps), instead they are quite substantial hills and valleys covered by low brush on the crowns, mostly heather I'm told, and grazed by sheep. It was a real pleasure to get out of the traffic of the A1 and urban England, and it was our first hint that there was a rural England.

Arrived in Redcar around 7 p.m. and spent considerable time wandering aimlessly around as Sharon tried to remember where Kevin lived. Finally she called, but don't ever claim that it is just a man-thing never to stop and seek directions.

Redcar is a seaside city, just to the south of Middlesbrough and Newcastle Upon Tyne, perhaps 150 miles south of Edinburgh and about 70 miles from the England/Scotland border. It is a mainly industrial area. We stayed two nights with Kevin Luxmore, a friend of Sharon's, and a most amiable host. He served a good supper, including wine -- Sharon claims I became a bit tipsy, I won't know; then we went to the local pub for a pint. After 11 PM closing I went off to bed (my explanation was that I was exhausted since I'd had only 2 hours sleep since leaving New York), and Sharon stayed up a bit longer to renew an old friendship.

DAY 2. THURSDAY, AUGUST 6TH, THE NORTH YORK MOORS:
Kevin took us out for a good English Breakfast at a small (quaint) shop by the seacoast: eggs, bacon (actually what we call "Canadian" bacon), sausage, blood pudding, beans (ala Campbell's), fried red tomatoes, and fried bread. Yummy, I loved it! But Sharon's mostly vegetarian -- need I say more. (We were going to see more of this culinary masterpiece as the week progressed, and its Scottish variations.)
Kevin then lead us on a MC tour of the moors and surrounding countryside. Kevin is very much a sports bike aficionado (as are apparently most motorcyclists in Great Britain) and seemed uncomfortable with my more stately mode of bike riding. Sharon also had a bit of trouble with slow turns on dropped her bike twice, damaging both her clutch and break levers. But Kevin was a great tour guide, and showed us some fine riding roads, lovely small towns, and traditional English pubs. We saw our first single-track roads and free grazing sheep.
Visited Helmsley, a lovely old village, then to Grosmont where we took a steam train to Goathland, walked back along the bed of the original 19th century track, stopping at a small pub straight out of the 19th century (Sharon wouldn't let me take a picture of the old codger feeding his cat). When we got back to Grosmont, we met another friend of Sharon's and Kevin's, Andy, who then road with us back to Redcar (I successfully negotiated an apparently famous hairpin curve coming out of Saltburn-By-The-Sea, which is the bane of motorcyclists both because of the steepness of the grade and oncoming traffic. More on this curve later in the log). A great ride. Looking back on it now, it's hard to believe we did so much in a single day.

Got fish and chips takeout for supper from a chip shop or "chippy," then again to the local pub for a pint before to bed, tired but well satisfied.


DAY 3. FRIDAY, AUGUST 7TH, EAST COAST OF ENGLAND TO THE WEST COAST OF SCOTLAND:
Woke to a misty day, with the threat of rain. Went to the local Honda dealer for replacements of the damaged controls on Sharon's bike. Kevin and Andy are to ride with us part way across northern England.

Set off about 10 am, and it shortly starts to rain. Stop for gas, and for the first time put on our rain gear. A third friend of theirs, who was to join us, decides not to because of the rain. Rain mostly stops after 诵r or so, but day continues misty, with occasional heavier stuff. We keep rain gear on all day.

Headed across Northern England on A684, a great road through picture book countryside, farmland and small villages of The Pennines hills. Stopped at Hawes for tea. Then across a mountain on a single track road to Thwake (Thwake is nothing more than a T in the road really), where Kevin and Andy leave us to return to Redcar, and we continue west.

More single track road as we cross a second mountain. Sheep and goats everywhere. Sheep barely note your passing, some dozing in the roadway, but goats are more aggressive and attacked Sharon twice. Road frequently travels along ridges with fairly steep drop offs, sharp curves and no guardrails -- I'm a bit acrophobic at times. But Sharon negotiates roads like a pro; the prior day's mishaps are forgotten. Light rain, fog and wind as we cross the higher passes added to the adventure and sense of timelessness. Are we in legendary Britain or what!

Finally met up with the A66 at Brough, and we're not ungrateful for an easy ride west to Penrith, then the M6 north past Carlisle to the England/Scotland border. We then again headed west on the A75, past Dumfries. Our goal was to spend the night at Girvan on the southwest coast of Scotland, but it was getting late (the rain and country roads had resulted in slower progress than expected), so we decided to spend the night at Castle Douglas, stopping at the first bed and breakfast we saw as we entered the town, and took lodging. Perhaps I should have paid more attention to the hand written notice on the downstairs pub door announcing Friday as Karaoke night. The room was small, but clean with comfortable twin beds. After refreshing, we went in search of dinner, and found a pleasant restaurant in the center of town. Returned, and were in bed by 9:30 p.m. I awake suddenly at 10:30 PM! Loud chorus of voices from below. And for the next hour and a half, the din is unceasing. Tipsy voices only sound good to tipsy listeners, certainly not to a tired old biker. Fortunately the pub closed at midnight, although for the next 15 minutes the townsfolk could be heard singing their way home. Sharon sleeps through it all, but complains in the morning that my snoring kept her awake. I'm conscious of her poking me several time during the night, and shouting "shhh!". Go figure.

DAY 4. SATURDAY, AUGUST 8TH, CASTLE DOUGLAS TO FORT WILLIAM:
Awake, shower, and go down to breakfast. In addition to cold cereals, we're offered a full "Scottish" breakfast which turns out to be fully equivalent to the English variety. The proprietor also offers poached eggs which Sharon orders. It turns out that "poached" eggs are equivalent to hard boiled eggs outside the shell, and my full breakfast is appropriately daunting.

The proprietor recommends taking the A713 north to Ayr instead of continuing along the coast on the A75 and A77. We had already considered this, since we were behind schedule. The ride was pleasant, through modest hills and forests, along lochs (lakes), good road and light traffic. The rain had mostly stopped, although we did don our rain gear.

At Ayr we headed north along the coast. This is "old" resort country, with much of the architecture high Victorian hotels and shops. It was definitely warmer (the influence of the Gulf stream, I'm told). We stopped a Largs for tea down by the harbor. The sun has come out, and we pack away the rain gear. Then on to Gourock where we took a ferry across the Firth of Clyde to Dunoon (bypassing Glasgow) then along Loch Eck and Loch Fyne to Inveraray, stopping along the way and taking a lunch of smoked salmon. I'm feeling well satisfied, and we (actually Sharon) decided to continue along a coastal route toward our target of Fort William. The roads are mostly good, except for occasional slowdowns because of slow moving caravans (vacation trailers/campers) and trucks. And the scenery continues magnificent -- low beinns (mountains) and lochs, forests and small towns.
We pass through Lochgilphead, and Oban at the mouth of Loch Linnhe. We're "officially" in the Highlands, and it's beginning to get later in the evening than I like normally to break for the day. We check our bed and breakfast guidebook, and decide to look for lodging at Ballachulish, about 10 miles south of Fort William -- mainly because I'm getting quite tired, grouchy, and not dealing to well with the uncertainty of no bed in sight. We stop at several places -- no room at the inn. I'm really not dealing with this situation very well. On to Fort William, stopping at the first bed and breakfast hotel we come to. The rate is right, and the room is good. We take it! My spirits brighten.

After refreshing, we went into the center of town for dinner, had an adequate Indian meal, and chatting a bit with four bikers (all with sport bikes) from New Castle away from their wives for the weekend. Fort William is clearly a town catering to tourists. But that's O.K. We're tourists, and we needed a bit of catering.

DAY 5. SUNDAY, AUGUST 9TH, MALLAIG AND THE ISLE OF SKYE:
I had another full Scottish breakfast, and beginning to wonder when enough was enough. We decided to spend a second night in Fort William, and planned a day trip to Mallaig and the Isle of Skye.
We decided to take the ferry from Mallaig to the Isle of Skye, go as far north as time would allow, then return by way of the more northerly route, including the new Skye Bridge, back to Fort William. The road to Mallaig starts promising, and we stop at Glenfinnan -- where romantic Bonnie Prince Charlie raised the banner of rebellion with the Highland Clans in August 1745 against the English. Ghosts are everywhere. Sharon and I climbed the hill upon which the banners were probably raised. The view down Glenfinnan and Loch Shiel is prototypical of many in the highlands. And even though it's another cloudy, misty day, this somehow adds to the sense of timelessness. Away from the loch is the arched viaduct of the railroad to Mallaig, which still runs excursion steam trains, as well as regular passenger service.
We continue on to Mallaig, and the road soon turns single track. And unlike the other single track roads we've been on, there is significant traffic. While interesting and picturesque, it's somewhat tiresome. We pass a few other bikers, and for a change, I see a couple on a Harley. Arriving at Mallaig, the end of the road and railroad, is a bit anticlimactic -- there's not much there but the railroad station, the ferry terminal, a few fishing vessels, and shops catering to tourists; although there does appear to be some new residential development on the hills, perhaps vacation homes. Shortly after we arrive and purchase tickets for the ferry, the steam train arrives -- photo opportunity! We have fish and chips for lunch, off newsprint, with our fingers. Very British, very greasy -- wonderful!
We take the ferry to Advasar, the terminal on The Isle of Skye. They have us lash down our bikes, but sea is calm. I sing Skye Boat Song to Sharon. She's embarrassed. More incredible scenery as we cross over. It's all beginning to become a bit overpowering -- scenetic overload. Try to imagine being Bonnie Prince Charlie, but somehow a car ferry doesn't fit the image.

Another single track road leads from the terminal northeast to central Skye. Long lines of cars following caravans. Wish we had been one of the first to get off the ferry, not the last.

Finally get to the main road north toward Portree. We had hoped to be able to get to Dunvegan Castle in northern Skye, but it became obvious that by the time we got there, it was likely to be closed, so we stopped for tea just past the turnoff for the Castle at Sligachan, then turned back toward Fort William.
The northern route back was easier road, and I at one point I burned well ahead of Sharon, enjoying the smooth easy curves of the road to Invergarry and the Great Glen. Need I say it -- more great scenery including a photo-op above Loch Loyne and the Beinneun Forest .
Arrived back at the hotel about 8 PM. I had a really pleasant day, even though we didn't reach the goal of the north coast of Skye. Tried to have dinner at a Scottish restaurant with a "folk" floor show, but it was full booked, so again ate in an Indian place (different venue, same management). Struck up a conversation with an apparently single gentleman at the table next to ours. I went to the loo so that they could have a few moments of private conversation. But it was not to be.

DAY 6. MONDAY, AUGUST 10TH, FORT WILLIAM TO STIRLING:
Passed up the full breakfast. Enough! Instead took cold cereal and a fried egg instead.

Our goal today is to get to Stirling, 30 miles or so west of Edinburgh. If all goes well, we'll spend two nights there, taking the train into Edinburgh on Tuesday. We have a relatively easy trip across the highlands into the lowlands of eastern Scotland on the A86 and A9. Good road all the way, and not all that much traffic until we get near to Perth.

Arrive in Stirling in mid afternoon, and without too much difficulty find a bed and breakfast, the Burns View, in central Stirling, a short walk to the train station, and in the shadow of Stirling Castle; they also had off street parking for the bikes, which was an important consideration. Checked out the trains to Edinburgh; it is about a 30 minutes trip, and trains are frequent; good.
Took a short trip to Doune and toured the medieval castle there, and then to Dunblane to visit the "cathedral." (See discussion about cathedrals in Scotland when I visit St. Giles). Took a late soup lunch at Dunblane, and Sharon (I suspect out of desperation) purchased nasal strips in the hope that it would cure my snoring.
On returning back to Stirling, I saw a large monument on top of a hill outside the city, and sought it out. Turned out it was the National Wallace Monument to Scotland's first freedom fighter. Walked up the hill to the base of the monument, but it was too late in the day to go to the top. Victorian architecture at it's best/worst. On the way back to the bed and breakfast, found our way to the esplanade of Stirling Castle. While the castle itself was closing, the panoramic view of the valley from esplanade clearly showed why the castle had such strategic significance. Returned back to the bed and breakfast, parked the bikes, had an ordinary meat and brew supper at a high street restaurant, visited a local pub for a pint, then to bed.

DAY 7. TUESDAY, AUGUST 11TH, EDINBURGH:
Sensible porridge (oatmeal) for breakfast.

Took the train to Edinburgh. Edinburgh festival in full swing. Lots of tourists and street performers, etc. Got ourselves into the full tourist mode. First stop, picked up tickets for the Edinburgh Tattoo, then on to Edinburgh Castle. Took the castle tour. Then strolled the streets of the old city.

Visited St. Giles "Cathedral". (Calling it a "cathedral" is a bit annoying to a Presbyterian. There is no such thing as a bishop in our polity; and therefore no need to have a diocesan seat for a bishop -- a cathedral. In fact, even in the old days, it was but a short while a cathedral during the reformation struggles of the 17th century. And after all, this was Church of Scotland. When I confronted one of the tourist information officers about this, he just rolled his eyes. Apparently he had heard this argument too much before. St. Giles was, without a doubt however, appropriately the "high kirk" of Edinburgh. And I could feel John Knox's presence as he railed against the excesses of the English and Roman churches of the time.)

Then we wandered the streets, watching street performers. Took a bus tour, which was more important to our feet than to our understanding of Edinburgh. Then had supper at a non-pretentious but very good French restaurant (perhaps our best meal of the trip), then on to the Tattoo.

The Tattoo was, well, the Edinburgh Military Tattoo. Military bands, both brass and pipes, dancers, stunt motorcycles. Fully met my expectations for excessive and blatant nationalism. The bands were precise and well costumed. And the audience appreciative. I sat next to an elderly lady brought by her son. She sang all the WWII songs, rhythmatically clapped where expected, and at one point, when I was not clapping, jabbed me in the knee for me to join in (I did!). When it was all done she exclaimed, "Smashing, just smashing! Keep applauding, maybe they'll do more." Sharon, on the other hand, seemed less enthused. I kept telling her to view it as anthropological research into an alien culture. But in the end, I think she grudgingly enjoyed it a bit. (Sharon's comment: "I 'did' enjoy it... it was just past my bedtime... I loved the setting with the castle behind." Ah, she likes castles with derrieres. ) Unfortunately, I didn't have the correct speed film in my camera, so was not able to get any decent picture.

We then rushed to get the last train back to Stirling. When we got to the bed and breakfast, found it locked (proprietor forgot we were returning late). Took a bit to rouse him, but in the end we didn't have to sleep on the doorstep.

DAY 8. WEDNESDAY, AUGUST 12, STIRLING TO REDCAR:
Cold cereal and toast -- and my stomach was grateful.

We're winding down and returning home, now. Took the M9 north and east toward Edinburgh, then the A720 around the city to the A7 south toward Galashiels. Crossed the Moorfoot Hills. Nice rural country. Started to rain heavy enough to put on rain gear. Joined the A68 through Jedburgh. Then crossed the Scotland/England border at the Chevoit Hills and stopped for a photo-op. Searched for Hadrian's Wall west of Newcastle Upon Tyne. And while this had been one of my initial targeted "sites" for the trip, when I found it was going to cost something to visit (none of the historic sites in Great Britain seem to be free), and required traveling more out of our way than I thought reasonable, we (more accurately, I) abandoned the quest. I was traveled out!

Sharon took the lead as she was more familiar with this part of England. We managed to get separated in Darlington, and after riding around for a bit searching each other out, and just as I had managed to get out the map in a real gale (almost tipped the bike over), trying to figure my way to Redcar alone, she appears. We get to Redcar. Kevin had gone off on holiday to Greece, so we had the house to ourselves.

After relaxing a bit, we decide to go to Saltburn-By-The-Sea for a "Pub Meal." I was a bit apprehensive after she reminded me that the return required negotiating again the infamous hairpin curve. But I decided to go, since it appeared to be my only chance at getting steak and kidney pie, or a similar highlight of English cuisine. We had a pleasant meal, of steak and mushroom pie (close enough). Then back to Redcar. Sharon makes the curve out of town smooth as silk -- she's become a real pro. I start through and the bike stalls -- forgot to downshift to first (the Harley would have made it in second without a whimper). There I was, trying to start the bike while keeping it from rolling back on a hill that seemed close to 45 degrees, not dropping it, with cars close on my tail, my visor fogged over, and (worst of all) two girls on the adjacent sidewalk laughing. I needed more appendages to control everything. But, I must say, I kept my cool, and pulled out as gracefully as one can in this situation.

Sharon has her own bedroom at Kevin's for the first time in a week. Her last words as she turns in are, "Maybe I'll get a good nights sleep at last."

DAY 9. THURSDAY, AUGUST 13TH, TO HEATHROW AND HOME:
Toast for breakfast.

Our objective is to get to Ruislip Manor, drop off the bikes, and get to Heathrow in time to catch my 6:30 p.m. flight to JFK. We get started a bit later than I would have like, but we should still have plenty of time. Traffic hasn't improved on the A1, but I think we are both a bit more comfortable and understanding of English driving habits. While I still don't fully understand the rules of roundabouts, I seem to be fairly successful in their negotiation. Sharon has given up on me ever promptly to turn off my turn signals. While not quite sure how to get back to the motorcycle hire shop, we manage to get there without serious error. My bike, on return, has had about 2200 kilometers added. No damage to either bike is apparent. We get back to Heathrow about an hour before my scheduled flight time, say our goodbyes, still pretty much on good terms with each other. While my flight is delayed about an hour because of a minor engine problem, its arrival at JFK is only about a hour late, and Richard meets me without incident. While the flight-time is 9 hours, arrive at JFK about 11 PM EDT. Home in a little over an hour, and to bed.


DAY AFTER. FRIDAY, AUGUST 14TH, SLEEP MOST OF THE DAY:
Real Coffee for breakfast.

Except for taking some film to the photoshop, sleep all day.


L