Volumes

Throughout this site this icon indicates a note. Clicking it will take you to or return you from the note. Your browser will have to be Javascript enabled -- most are.
© 2000-2010
John B. Deitz
Build: 100620.1



Zebadiah comes from a long series of pet cats.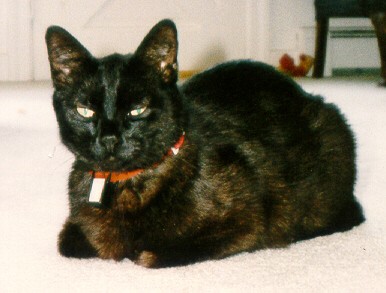 When Richard moved in, I had two cats (left over from my kids) -- Sarah and Midnight (siblings). Then came Pogo (he had amazing leaping abilities). Zeb has been with us since 1992, and is very gifting -- brings us birds, mice, and other small animals nearly nightly -- some dead, some not, some unidentifiable. All our cats have been black.
Zeb is Richard's first love. He's getting quite old and a bit crotchety—meows a lot when he's not getting the attention he thinks he deserves.
Page revised: 14 May 2010